Apple has reduced the number of storage options available for the 21.5-inch iMac, with the removal of the 512 gigabyte and 1 terabyte flash options potentially a sign changes are on the way for the product line.
On March 2, sources of AppleInsider familiar with the Apple supply chain said Apple had stopped producing the 512GB and 1TB SSD configurations for the iMac 4K. A few weeks later, Apple's website update for the 4K iMac has removed the ability to buy those two variants.
The update to the online Apple Store now only lists options for the 256GB SSD and 1TB Fusion Drive. Spotted by MacRumors, there is no option to select a 512GB SSD or a 1TB SSD on the page, customizations that were previously available.
Other options, including processor, GPU, and memory upgrades, are still available at this time.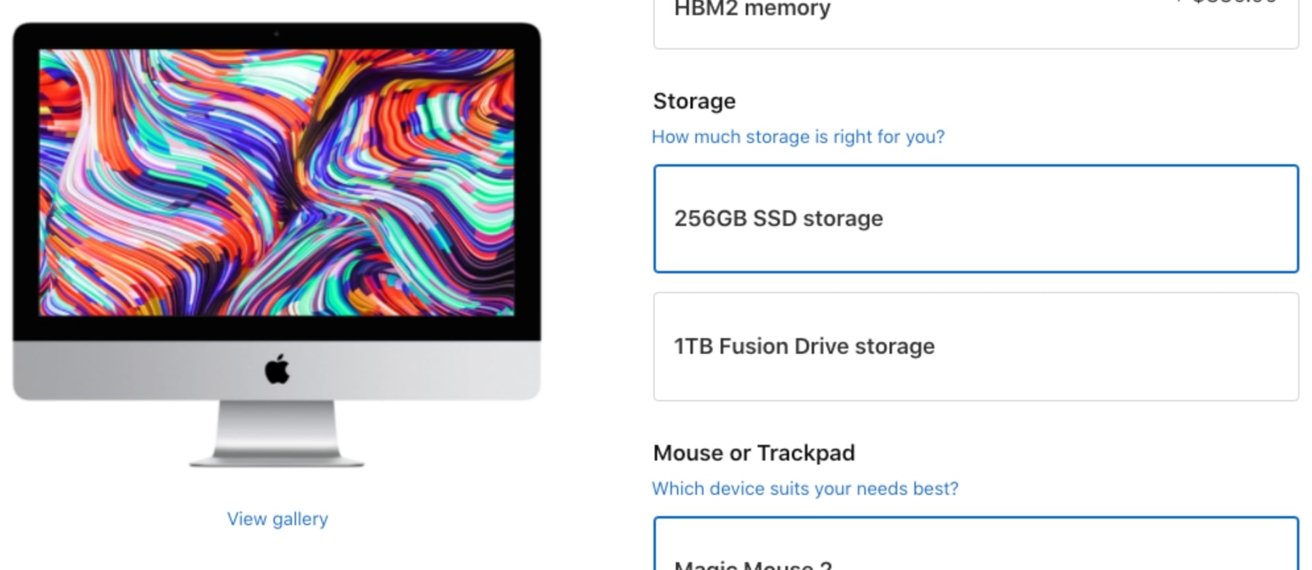 The removal of the storage options follow shortly after Apple pulled the iMac Pro from the website completely, officially discontinuing the model in the process. It was previously available "while supplies last."
It is rumored that Apple could be preparing to bring out an updated iMac with Apple Silicon. A report file in the Xcode Crash Reporter on March 17 included references to an Apple Silicon iMac.
Earlier reports also claimed changes were on the way to the lineup, which could include alterations in appearance ranging from the use of "iPad Pro design language" to "Pro Display-like bezels."