Apple is beginning to highlight carrier trade-in iPhone deals on its U.S. website with a new page and banner dedicated to offers from AT&T, T-Mobile, Sprint, and Verizon.
The dedicated carrier offer webpage highlights current trade-in deals available on iPhone 12 and iPhone 12 Pro models from the major carriers. It also promises to guide users through the process and let them know how much they could save based on the model they're trading in.
Additionally, there's new text on individual iPhone purchase pages highlighting the "special offers" available when trading in an older device. Current offerings include up to $700 in savings when trading in a device with AT&T, a $320 credit when trading in from T-Mobile and Sprint, and up to $440 in savings from Verizon.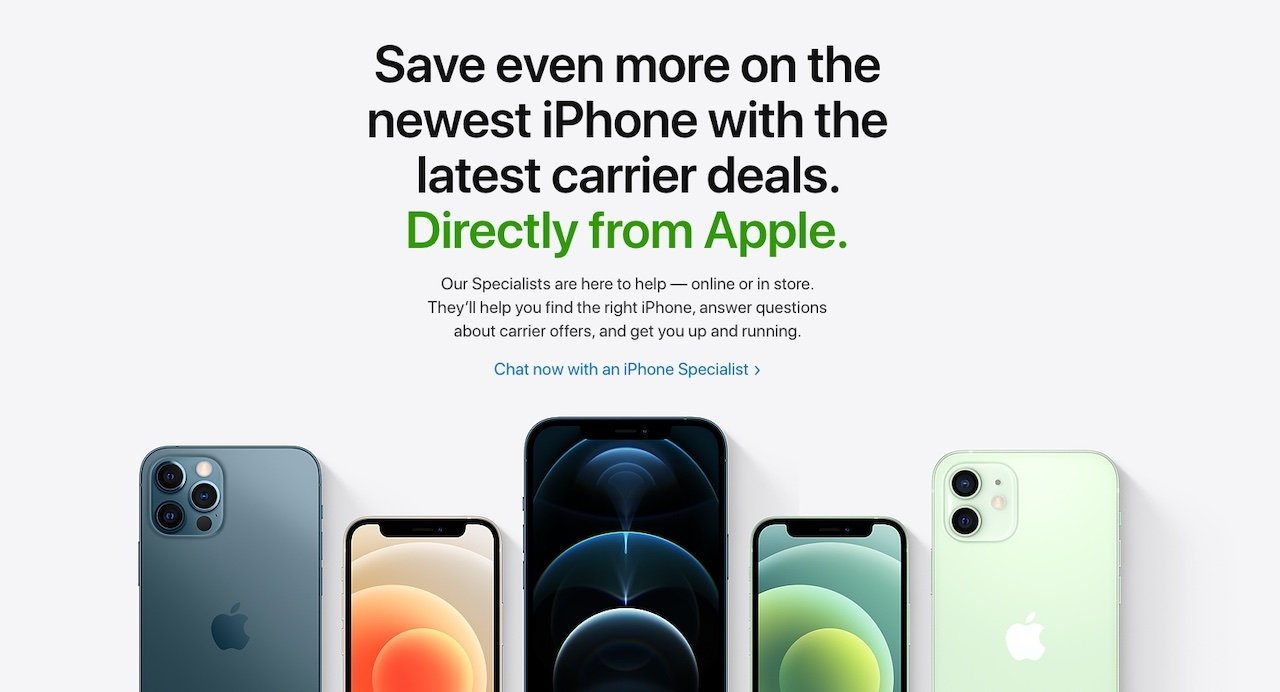 Credit: Apple
Interested customers can also choose to chat with a specialist to help decide on an iPhone model, ask questions about the various offers, and navigate the process of transferring data.
Although Apple offers its own trade-in program, it still relies on carriers to offer subsidized devices and discounts on new iPhone models. During the company's latest earnings call, Apple CEO Tim Cook touted the fact that carrier deals benefit everyone involved, saying that "anything that reduces the price to the customer is good for the customer and obviously good for the carrier and good for us as well."