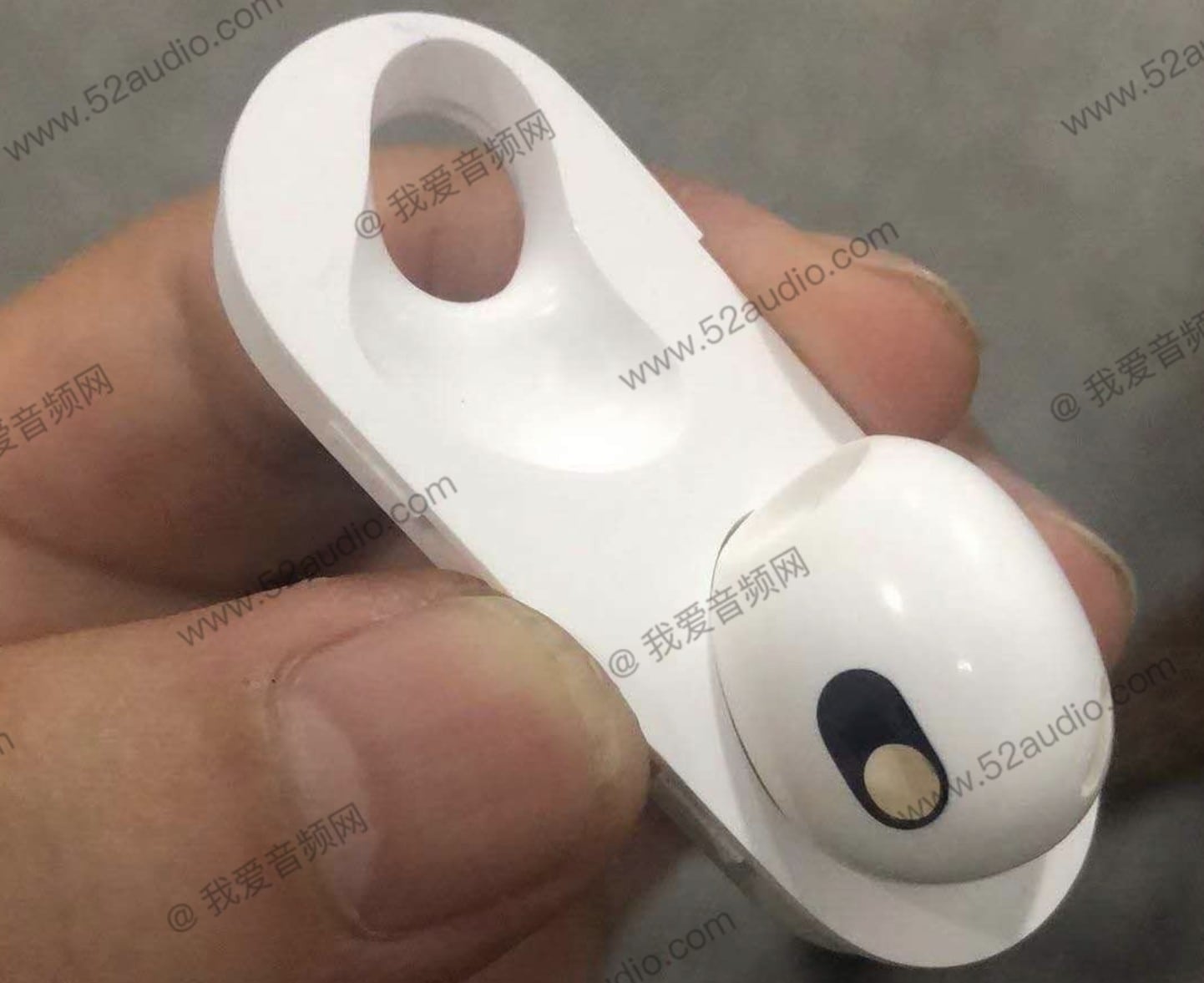 Apple's third-generation AirPods will reportedly boast a design very similar to the current-gen AirPods Pro, and a new photo shared online may give us our first glimpse of the next-gen wireless earbuds.
Posted by the website 52Audio, and linked to by the Japanese Apple blog MacOtakara, the image shows what could be the top of Apple's AirPods 3 and the enclosure cover for its AirPods charging case.
This image follows a recent Bloomberg report detailing Apple's plans for its wireless earbuds. The report suggested that they will offer better battery life than the current models. (Current AirPods offer around five hours of music-listening time, or around two hours of talk time before they need to be recharged.)
However, while the next-gen AirPods will reportedly borrow the AirPods Pro form factor — with a shorter stem and switchable ear tips — they will supposedly not come with the AirPods Pro's noise-canceling tech.
When will the next-gen basic AirPods arrive?
According to Bloomberg, the AirPods 3 will ship sometime in the first half of 2021. The basic AirPods last got an upgrade in March 2019. The first-gen model shopped in December 2016. That's a 27-month gap between new versions. Nineteen months have so far elapsed since the second-gen AirPods shipped. If Apple follows that same upgrade pattern, that would put AirPods 3 on target for July 2021. (Needless to say, with only one previous upgrade to go on, this isn't an exact predictive science.)
Meanwhile, Apple's working on several other new AirPods. These will reportedly include a redesigned AirPods Pro (what with the basic AirPods pilfering their design and all), plus the long-awaited over-ear AirPods Studio. These could cost up to $599 for the premium edition.
What are you hoping for from Apple's next-gen AirPods? Let us know your thoughts in the comments below.
Source: 52Audio
Via: Macotakara.jp