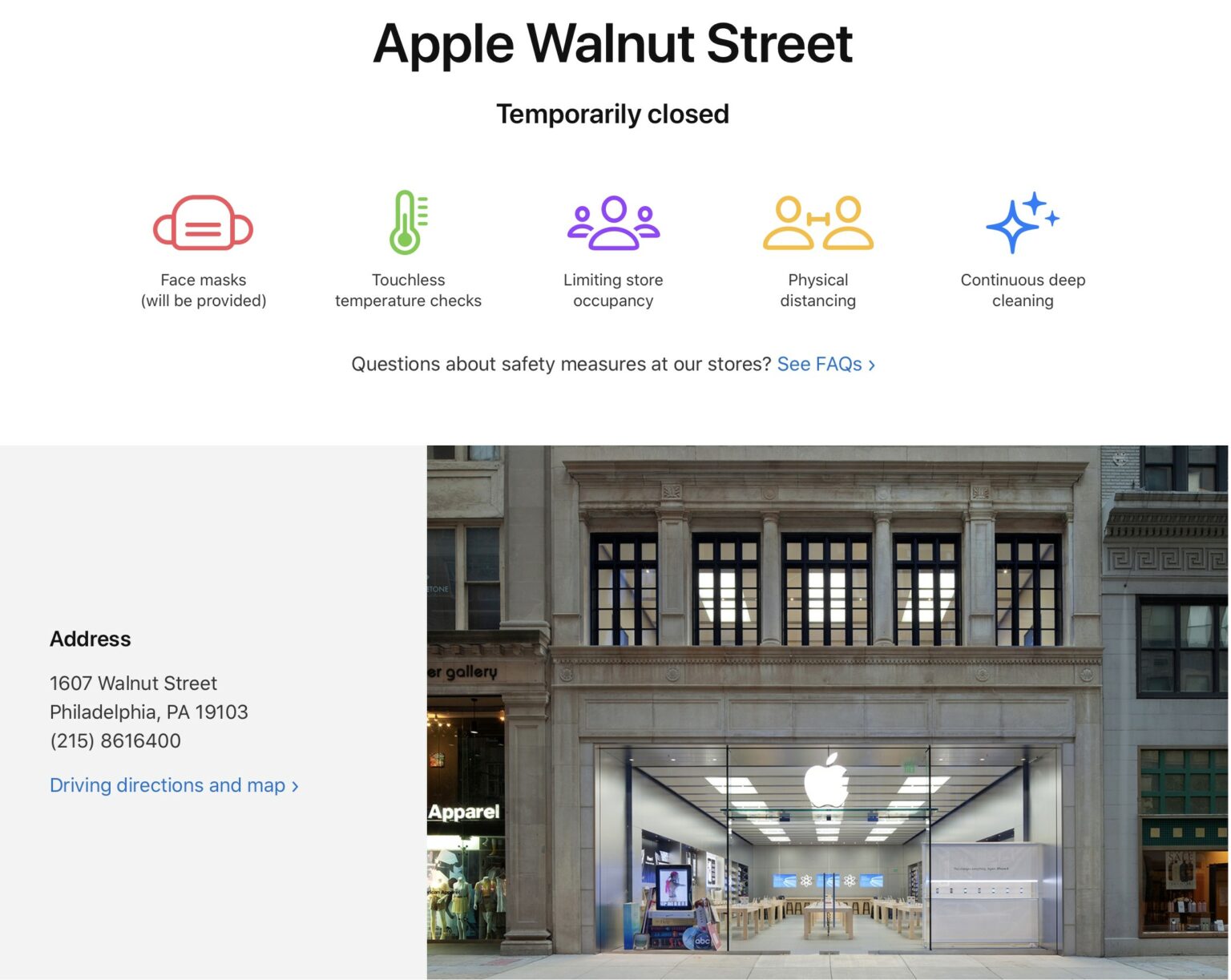 Apple has temporarily shuttered its Apple Walnut Street retail store in Philadelphia as the city is rocked by protests and riots following the killing of a black man, Walter Wallace Jr., by police.
According to Apple's website, the store is closed from now through at least Wednesday November 4. An asterisk on the opening hours page lists this as "special stores hours."
The National Guard and police reinforcements have been deployed in the city. According to a BBC report, police have accused protestors of ransacking and looting local businesses. While the protests started peacefully earlier in the day, the confrontations grew more heated as the day wore on. Many local businesses closed early and will not reopen immediately.
This isn't the first time Apple has temporarily closed Apple Stores as a result of similar protests. Earlier this year, Apple briefly closed a large number of its stores in the U.S. during the protests that accompanied the death of George Floyd. At the time, Apple said that, "With the health and safety of our teams in mind, we've made the decision to keep a number of our stores in the US closed."
Apple also this month announced that the Uptown Apple Store in Minneapolis will never be reopening. It has been closed to the public since March, but Apple recently informed staff that it will never reopen. This may be the result of the double hit of COVID and protests.