Zendure's newly-launched ZenPods may be the best, affordable, choice now Apple's removal of EarPods across the entire iPhone line means that you have to buy your own alternatives.
There is no longer a shortage of wireless earbud options. Since AirPods proved to be such a gigantic success, the wireless earpod market has been flooded from the outright cheap to the high end. ZenPods fit more towards the bottom, not matching the audio quality of AirPods, but saving you a considerable amount of money.
Zendure is initially selling the ZenPods via Indiegogo, where initial buyers will get them for $65. The full retail price will be $119, close to twice that introductory figure, but still considerably more affordable than Apple's offerings.
For that $65 introductory price, ZenPods offer good sound, a USB-C connector, and also active noise cancellation (ANC) for about a quarter of the cost of AirPods Pro. It also means you're getting ANC for less than half of regular AirPods, which don't support this feature.
ZenPods Design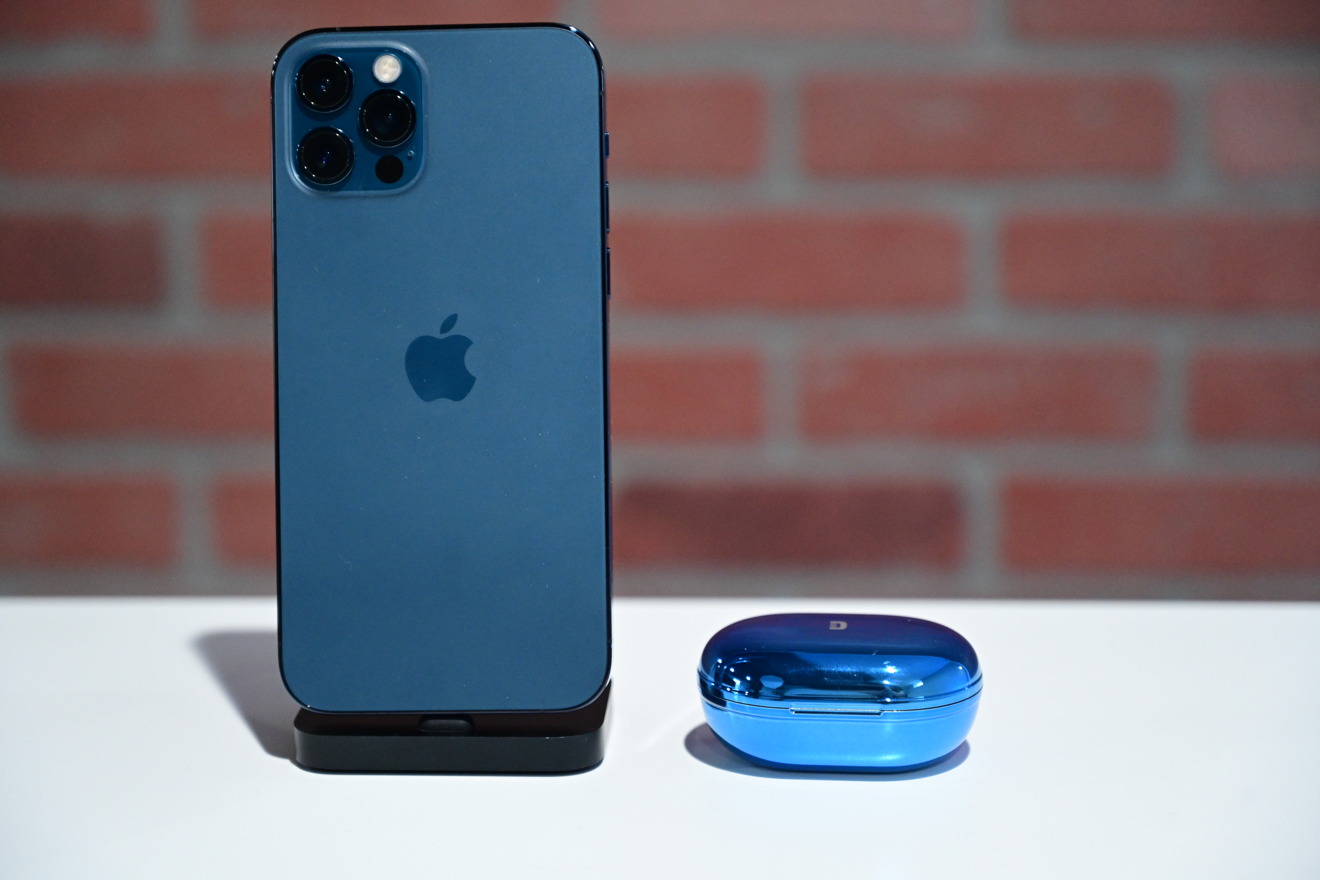 ZenPods ANC earbuds and iPhone 12 Pro
We got to take a look at three early sets of ZenPods in white, black, and blue. All of them have a glossy finish and match very well with Apple's latest crop of iPhones. We love the two-tone look the blue but are also very partial to that graphite-black. We've been waiting for Apple to release a version of AirPods in this very color. Both the blue and the black have this slight metallic look that we are hooked on.
The case for ZenPods is a great size, feeling small yet conveniently pocket-sized. It is more oval than the AirPods Pro case and just a bit thicker than the normal AirPods one.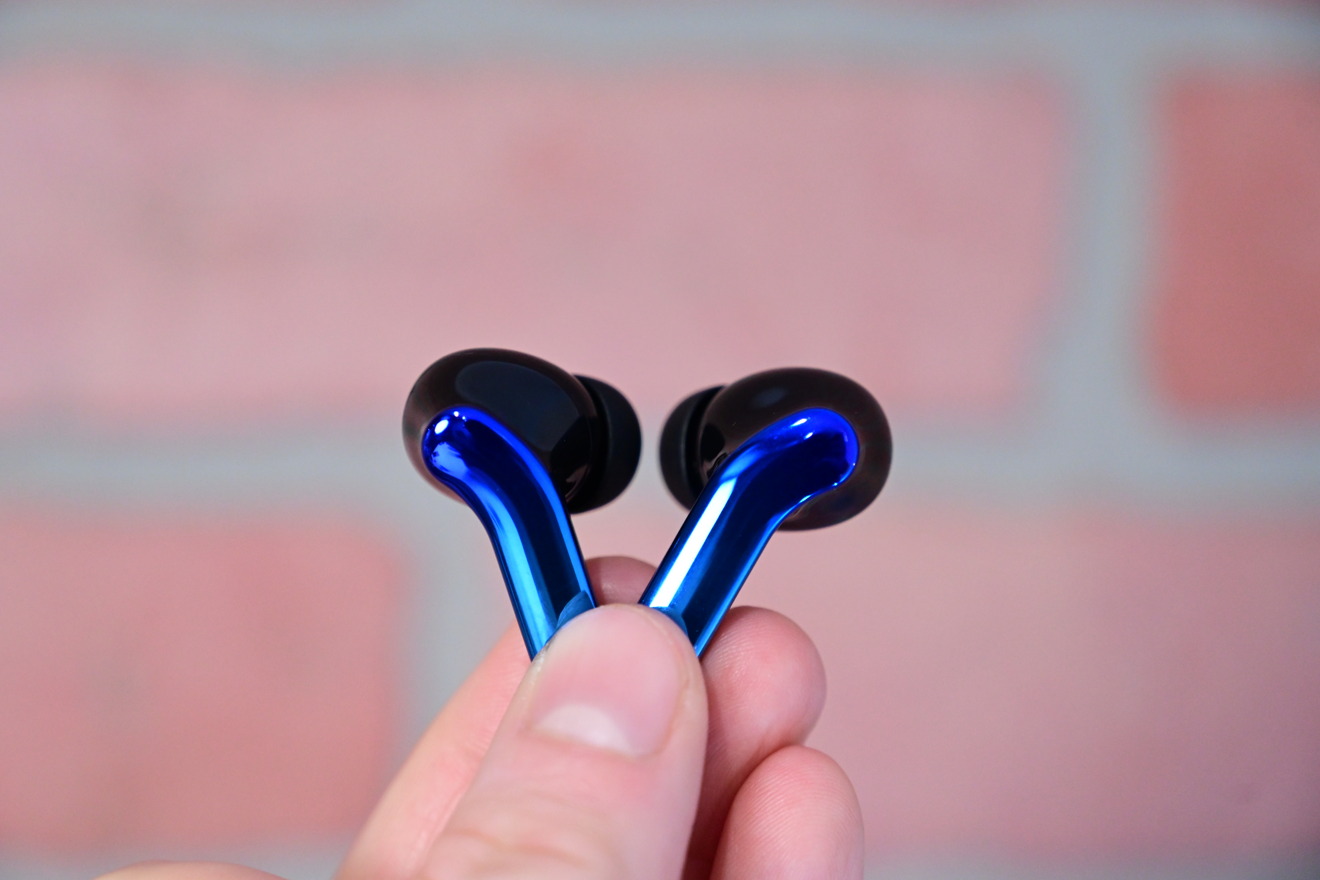 ZenPods ANC earbuds
The earbuds themselves look like an only slightly modified version of what Apple offers. In particular, the top portion that goes into your ear looks very similar in shape to AirPods Pro while the stem is a little boxier.
Zendure is using an oval tip which has been increasingly popular the last couple of years that we first saw begin with Klipsch as it is better suited for most people's ear canal.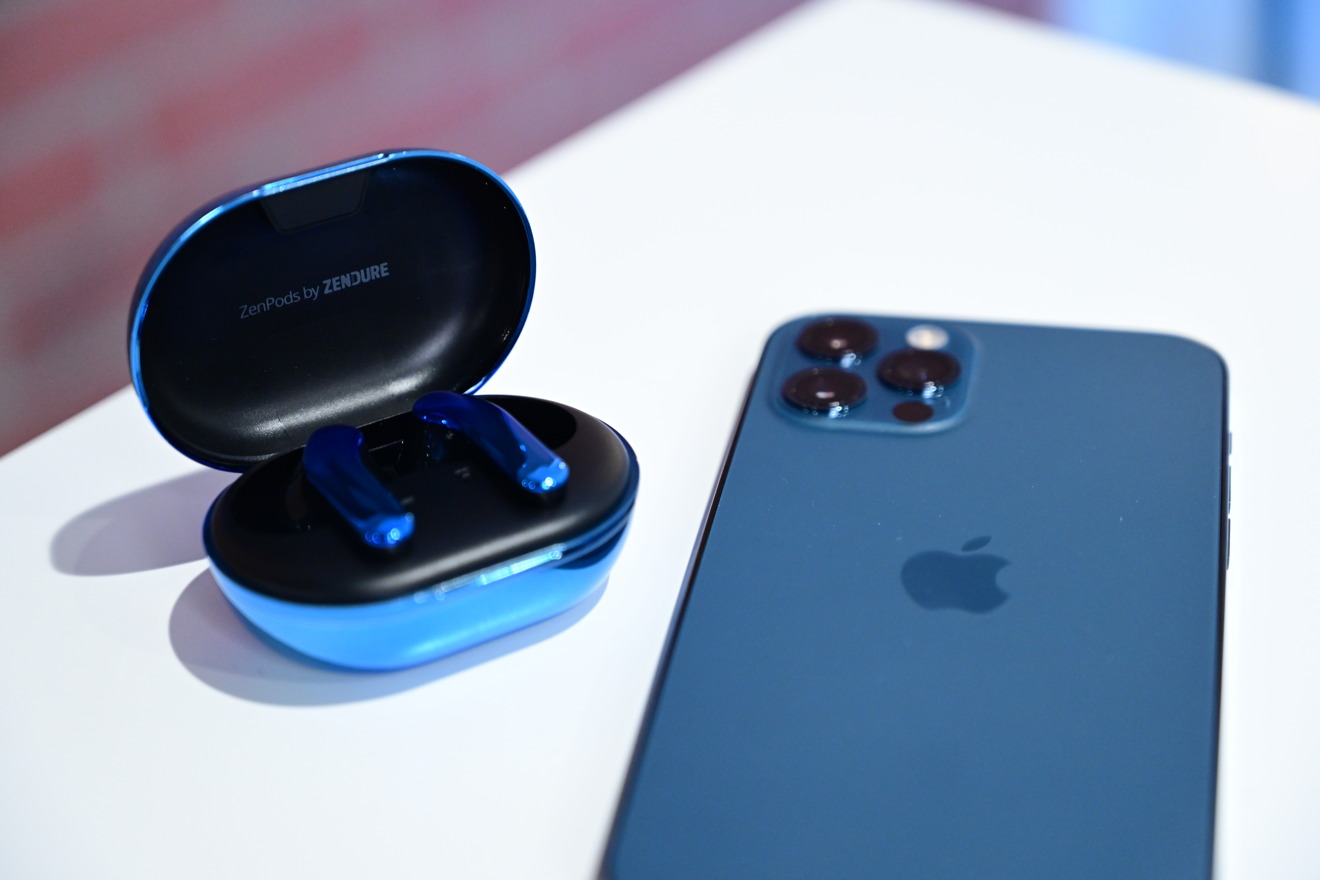 ZenPods ANC earbuds and iPhone 12 Pro
Each ZenPod has a touch-sensitive back that is used for controls such as tapping to play and pause, as well as a long-hold to enable ANC and transparency modes. A small blue light flashes on the bottom of each earbud when they are connected.
To power up the ZenPods, you do so in their case which you charge via the included USB-C cable. For many people, this may be more convenient than Lightning. Unfortunately, though, there is no wireless charging option.
ZenPods Audio quality
Zendure is using 13mm dynamic drivers for its ZenPods, and for their price, they legitimately push some solid sound. They're well-suited for today's pop music with a heavy low-end frequency. Mids were a bit muddled and there isn't the clarity we're used to with our AirPods Pro or our Master & Dynamic MW07 Plus that we typically rely on.
They sound like they push more sound than AirPods Pro but aren't quite as tightly tuned. But again, their starting price is around a quarter of what you'd pay for AirPods Pro. So for this price point and this feature set, the ZenPods deliver some above-average audio.
Your mileage will vary as much as your musical taste, but we played a bunch of genres of music, plus we went through the same Apple Music playlist we use to test all audio equipment. While some songs did feel a little crushed, we still had some decent separation in the notes and vocals on a few acoustic tracks such as a few from Imagine Dragons and Coldplay.
Related to audio quality, we tested ANC the best we could under studio conditions. We played various white noises over our speakers at varying volumes as well as listened to some fans around the studio very nearby to see what was able to come through.
At first, we were woefully disappointed. But to be fair, we had just finished going through the same testing process with the new Bose QuietComfort Earbuds, and those are by far the most impressive ANC earbuds we've tried to date.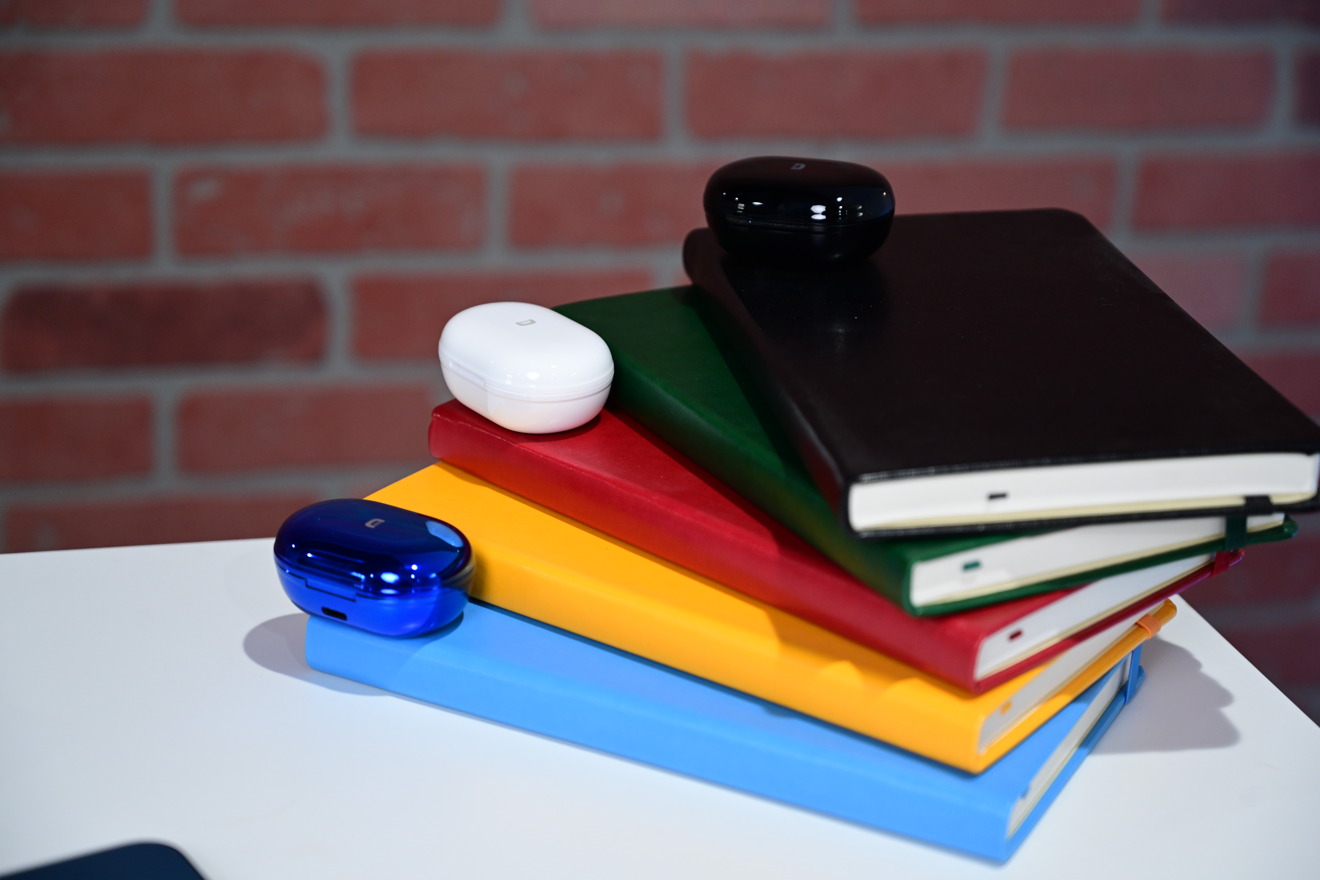 ZenPods ANC earbuds come in various colors
Once we reset our expectations with other headphones around the $150 mark we determined ANC was adequate. It keeps out most sound, though not all. It is very hard to do when music is playing but when we did have audio going these sounds were near non-existent. They aren't as good as AirPods Pro, but they work fine.
Call quality was great, with no issues here and those on the other end of the call could hear us fine. The ZenPods have environmental noise cancelation (ENC), which does help eliminate some outside noise, but it wasn't perfect. Any loud noises or sharp noises will still make it through.
Using ZenPods
We've been using ZenPods as our go-to earbuds for the past couple weeks, including during our testing with the iPhone 12. It seems almost too much of a coincidence that Zendure launches its ZenPods right as Apple drops its own earphones from the boxes of the new iPhone 12 and iPhone 12 Pro.
They've worked excellently so far. Each earbud is very light, for instance. They weigh only 4.2 grams which is roughly 25 percent less than AirPods Pro earbuds, and that meant wearing them for a long time was no difficulty.
Speaking of long times, their battery life is rated for six hours with music at medium volume. We typically got about five hours to five and a half, in each of our testing cycles.
The ZenPods also sport PIX5 dust and water resistance. That means they can cope with low-pressure ingress from any angle, including from rain and sweat. We wore them while working out on our bike and they worked fine and mostly stayed in.
Everyone's ears are different and ours tend to be particularly fickle with earbuds. Even AirPods Pro have given us issue with certain high-intensity workouts and ZenPods faired the same.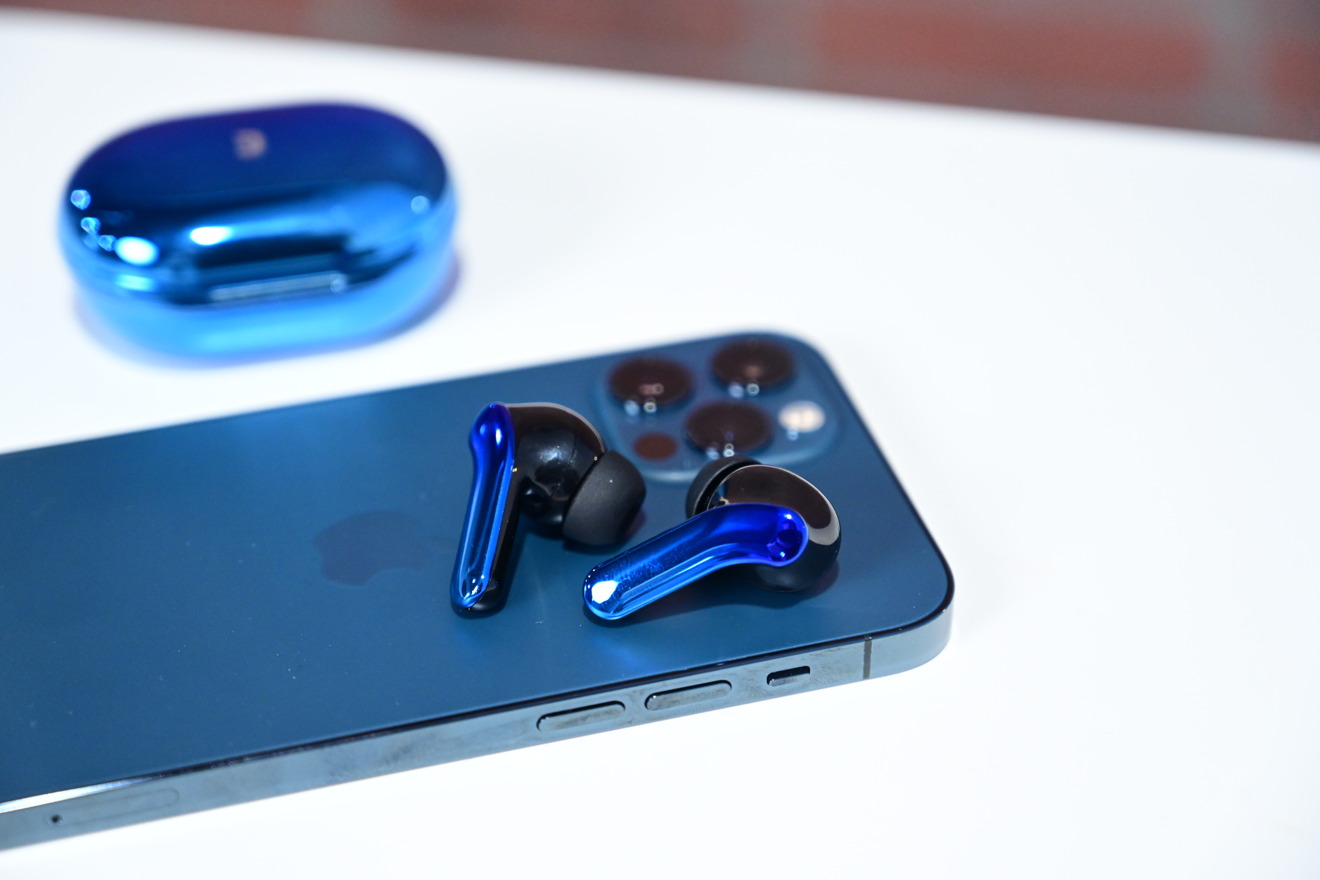 ZenPods ANC earbuds on iPhone 12 Pro
If there is one downside to the ZenPods, it's the controls. We accidentally hit the controls a few times when we didn't mean to. When lifting weights, for instance, as our arms would go up by our head, they would hit the back of the earbud and then pause the song. Similarly, when we went to adjust the fit this would also trigger a tap.
Just wearing them is fine, but any of these fringe cases ended up triggering taps inadvertently. It's annoying and feels like the controls are too sensitive.
ZenPods are strong, but not perfect, choice
Zendure has previously been known more for its advances in battery and power technology. We've long used Zendure's chargers, for instance, as well as having been huge fans of the SuperTank Pro battery that has an impressive four USB-C ports and over 100W of total output. ZenPods are the company's first try in the audio market, yet they've done a great job.
After testing, it is clear that ZenPods are a solid alternative to Apple's bundled wired earbuds. They have good sound, ANC, ENC, USB-C, and are truly wireless. AirPods Pro are an even better alternative, but they are much more expensive and outside the reach of many, especially after purchasing a new iPhone.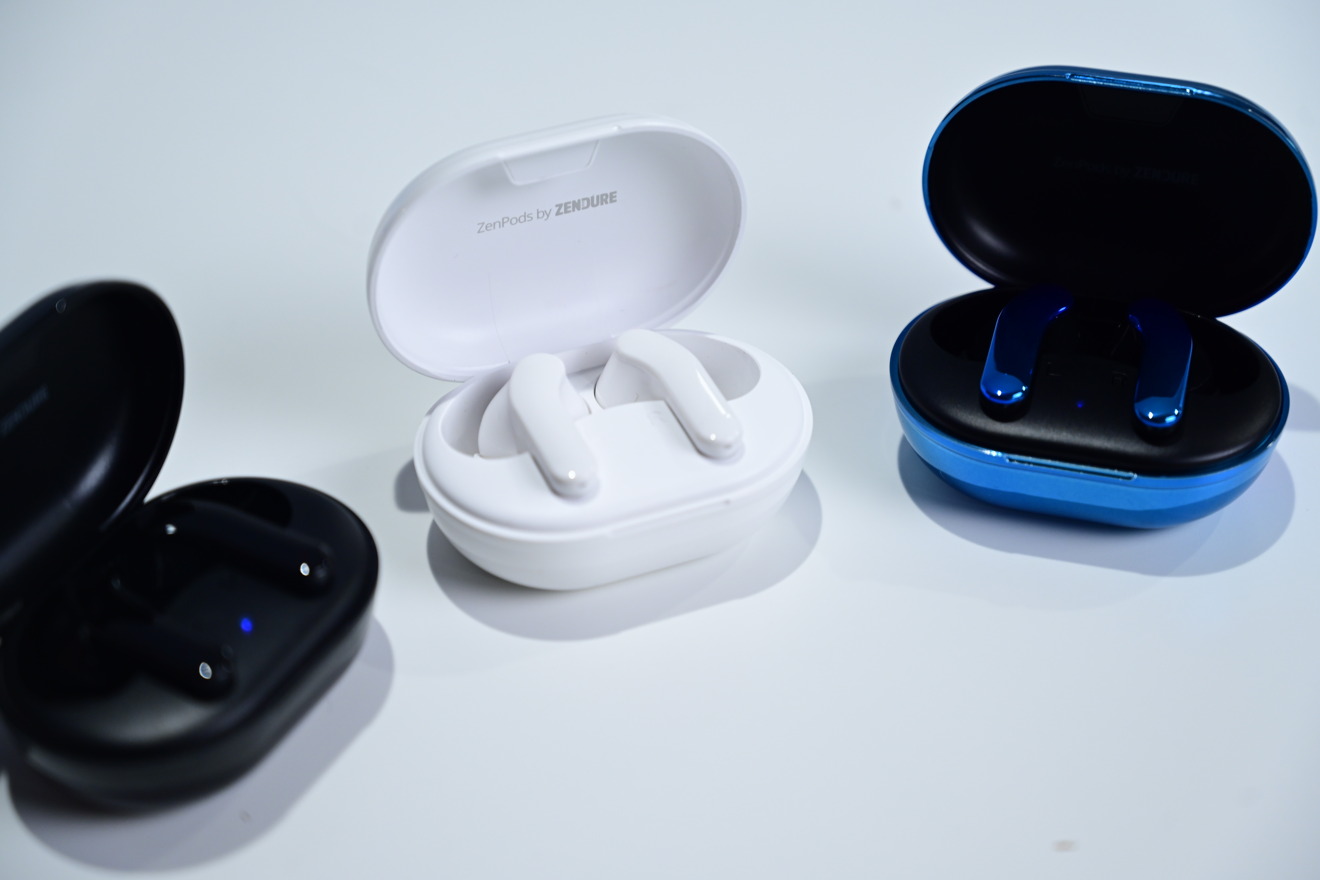 ZenPods ANC earbuds colors
Active noise cancelation
Environmental noise cancelation
USB-C
Wire-free
Good battery life
Cool colors
Bluetooth 5
Affordable
Solid sound for price point
Controls are too easy to accidentally hit
No wireless charging
Hard to beat Apple's AirPods integrations
Rating: 4 out of 5
Zendure is launching ZenPods on Indiegogo like many of its past projects. Currently, the project has surpassed its total and Zendure has an excellent track record in delivering its crowdfunding preorders.
Early bird pricing has ZenPods available for $65, with the eventual retail price being $119. Similarly, there is also a bundle that adds Zendure's excellent SuperMini USB-C battery pack for an introductory $119, rising to $188 after launch.