Porsche's electric Taycan continues its integration of Apple Music with the addition of time-synced lyrics, as well as podcasts.
While not implementing regular CarPlay per se, the electric Porsche Taycan is adding to its previously announced support for Apple Music without needing an iPhone connected. Now the car will include Apple's time-synced lyrics alongside the audio.
It's perhaps crucial to know that the Porsche Taycan implements Apple Music within its dashboard — and that Apple Music lyrics will only be displayed facing the car's passenger.
"The new Apple Music and Apple Podcast offerings expand the emotional driving experience with the Taycan with a seamlessly integrated digital feature for music lovers," said Detlev von Platen, Member of the Executive Board for Sales and Marketing at Porsche AG in a statement. "There is more to come."
"[With] Apple Music, passengers can easily sing along to their favorite songs with Time-Synced Lyrics," said Oliver Schusser, Vice President of Apple Music, Beats and International Content. "A great podcast can make any drive more enjoyable. With Apple Podcasts, drivers can effortlessly catch up on the latest news, hear incredible stories and enjoy the company of their favorite hosts."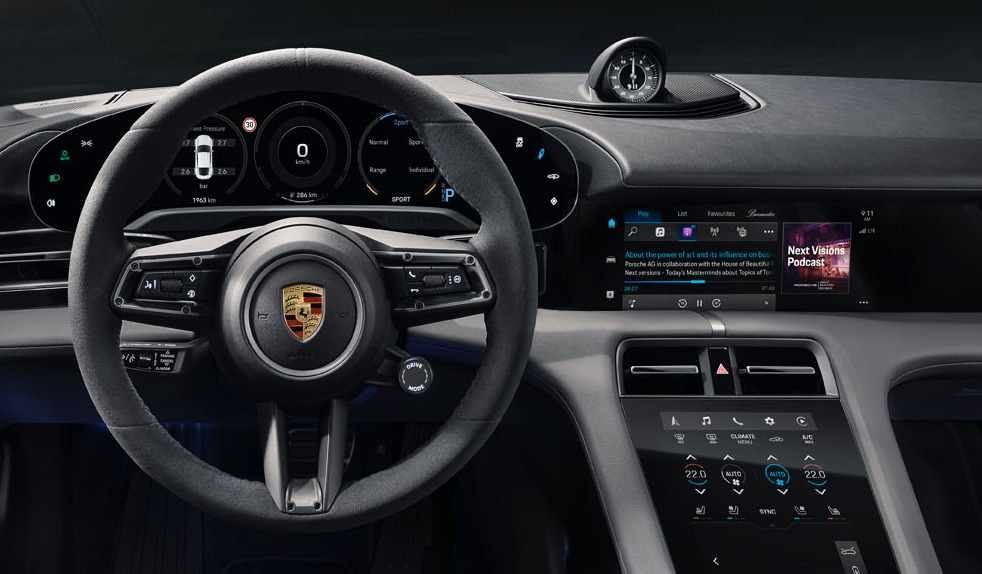 The Porsche Taycan will display podcasts and Apple Music lyrics
New Taycan buyers will get Apple Music lyrics and Apple Podcasts immediately. Existing owners will have to wait until January for the feature to be rolled out.
The Porsche Taycan is the first car to integrate Apple Music into its systems. Drivers do not need to connect an iPhone, even wirelessly, in order to use the service.
As well as removing the need for CarPlay, Porsche is providing three years of Apple Music as part of the car's purchase price.