The latest BookBook products by Twelve South provides protection for your iPad Pro and Magic Keyboard.
Twelve South has released their latest products in the BookBook series for the latest iPad Pro models. There is a BookBook Cover and a BookBook Case for both the 11-inch iPad Pro and 12.9-inch iPad Pro.
The BookBook Cover is a sleeve type accessory for the iPad Pro and Magic Keyboard which simply is a carrying case for protection. The BookBook Case for iPad Pro acts as an integrated stand and holder for the iPad Pro, but is not for use with the Magic Keyboard.
The BookBook Cover and Case are made from genuine leather with hardback casing. There are dual zippers for easy access to charging ports and a reinforced spine and corners for drop protection.
The BookBook series of products are designed to look like a generic leather bound book. This can protect your device from theft as it is disguised as a simple book or journal.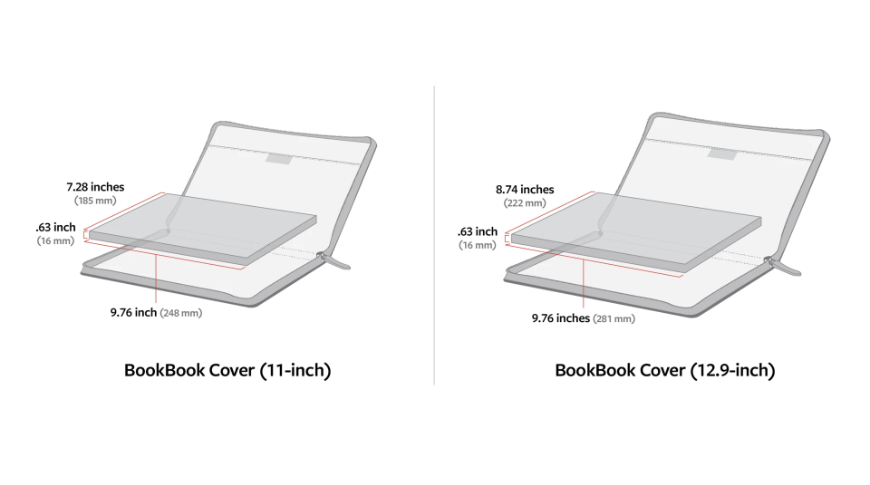 Size charts for the BookBook Cover
The BookBook Cover can hold most iPads with the Smart Keyboard or Magic Keyboard attached. Other tablets may fit within the Cover as well, check by using the simple guide provided by Twelve South.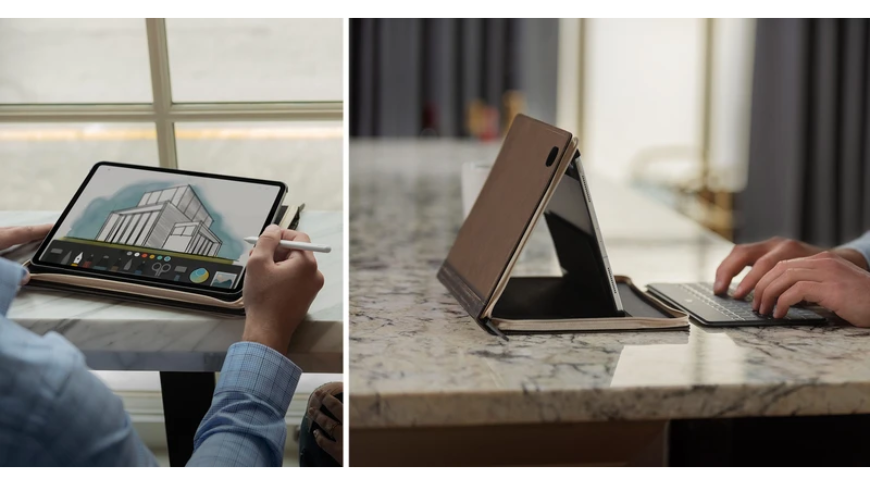 The BookBook Case for iPad Pro
The BookBook Case attaches directly to the third-generation and fourth-generation iPad Pro and has a camera hole cutout. There is a small sleeve for storing cables or a slim keyboard within.
Pricing