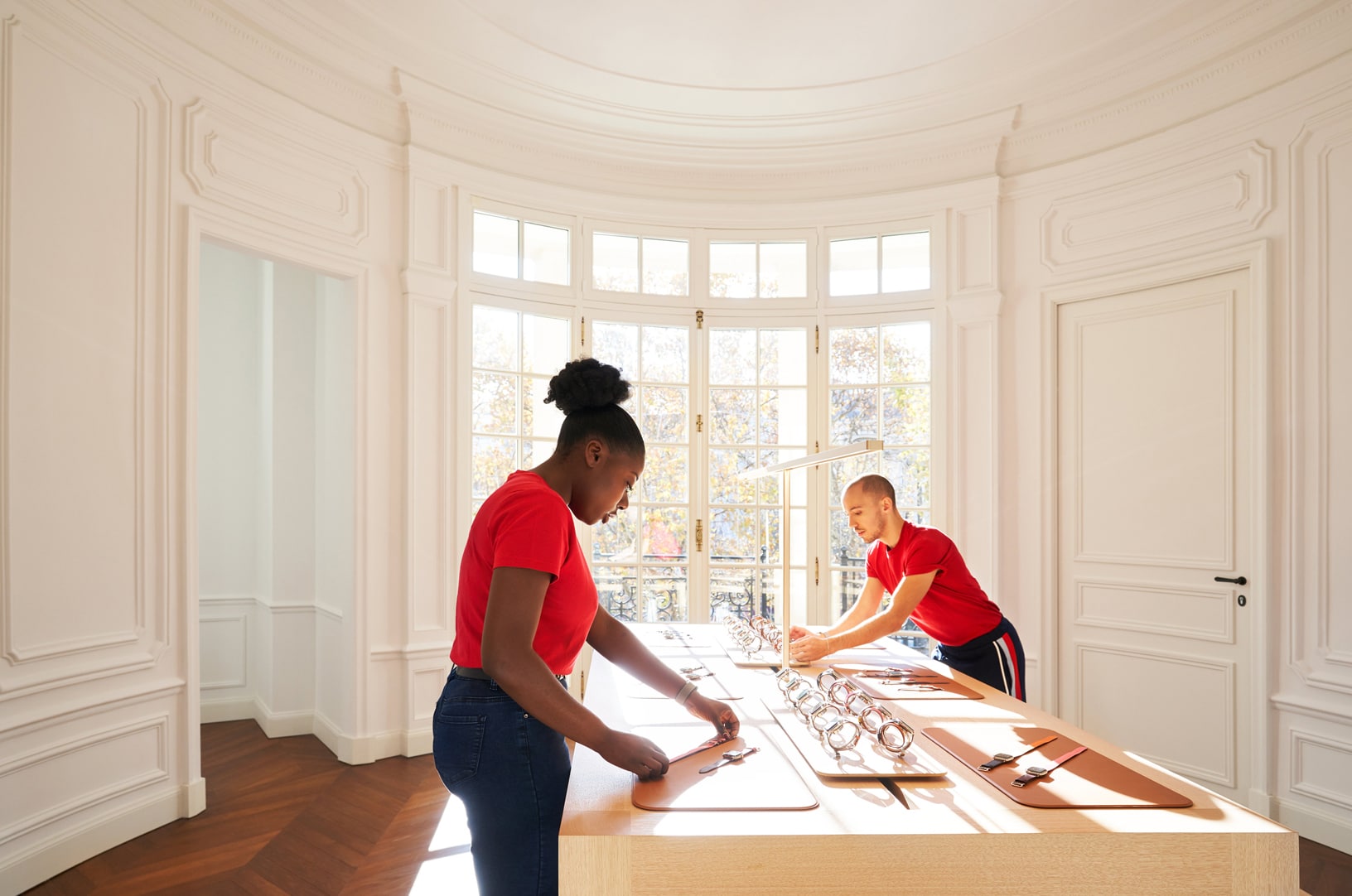 A company in China facing U.S. sanctions over forced labor provided clothing or raw materials to Apple, possibly in the form of Apple Store employee uniforms, claims The Guardian.
Changji Esquel Textile is one of a group of 11 companies which reportedly violated human rights in China's western Xinjiang region. Changji Esquel denies using forced labor "anywhere" in its business and has said that it will appeal its inclusion on the sanctions list.
One month before sanctions were imposed, Esquel sent a shipment of women's cotton and elastane knit shirts to Apple Retail stores in California, a shipping database reveals.
The sanctions imposed by the U.S. stop the companies from buying technology and other goods made by American companies. According to the United States' commerce secretary, Wilbur Ross, this is intended to stop "the Chinese Communist party's despicable offensive against defenseless Muslim minority populations."
Apple agreed a deal with Esquel in 2014. The deal called for the company to produce sustainable clothes for Apple using 100 metric tonnes of recycled cotton waste. That same year, Esquel shipped upward of 50,000 units to logistics company Arvato Digital Services, which works with Apple. The Guardian's report, published Monday, says that Apple was listed on shipping records as the "contact party."
In a statement, Apple said that: "Esquel is not a direct supplier to Apple but our suppliers do use cotton from their facilities in Guangzhou and Vietnam. We have confirmed no Apple supplier sources cotton from Xinjiang and there are no plans for future sourcing of cotton from the region."
China and forced labor
Apple has worked hard to clean up its supply chain, but there are still challenges it faces in this area. Last week, Tim Cook told U.S. Congress that Apple does not tolerated forced labor or modern slavery in its supply chains. "We wouldn't tolerate it," Cooks aid. "We would terminate a supplier relationship if it was found." Cook said that he would support legislation to ban forced labor.